Wood Grain Slab - Vertical Grain Door
Wood Grain fronts with vertical grain direction are a sleek touch in the contemporary kitchen. Inspired by the natural movement of trees, with the grain pattern running vertically on cabinet fronts, they create a feeling of height within a space.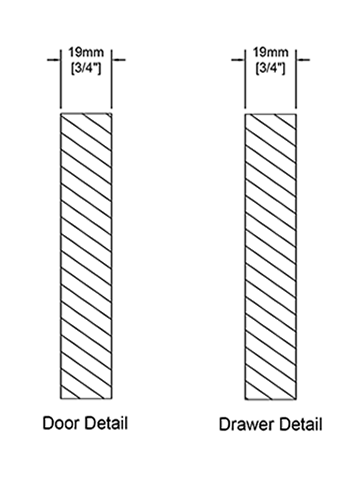 ¾" thick particle board with thermally fused laminate veneer

Matching edge banding on all four sides (1mm thick)

Vertical grain maximum panel size: 40" W x 95" H

Minimum piece size: 4" x 6"

All toekick grain runs horizontally, filler grain vertically.

Glass-ready doors available as frame-only, no mullion option.