This modern take on a long-time classic features slimmed-down rails and stiles of the classic shaker door for a contemporary and minimalist look in your space. An exclusive design in collaboration with Angela Rose Home.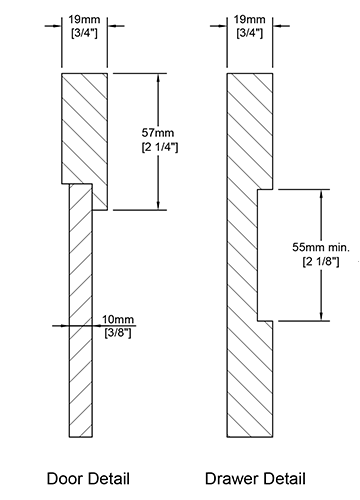 MDF two-piece construction. Tight corner, inserted flat center panel. Square edge profiles.

2 ¼" rail and stile width.

Fronts less than 195mm (7 5/8") may have reduced rails and may have a pocketed flat center panel.

Fronts less than 140mm (5 ½") will be slabs (Scandia).