Slim Shaker Detail Angela Rose
A slim shaker with a single beaded design from shaker profile to center panel, this door style adds an air of sophistication to your space, while remaining true to the classic Shaker design. An exclusive design in collaboration with Angela Rose Home.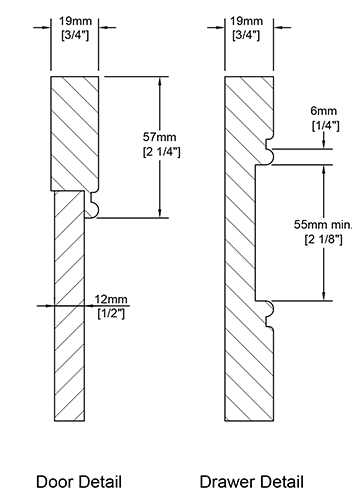 MDF two-piece construction. Tight corner, inserted flat center panel. Beaded detail on inside of rails.

2 ¼" rail and stile width, inclusive of beaded detail. Bead is ¼" width.

Fronts less than 195mm (7 5/8") may have reduced rails and may have a pocketed flat center panel.

Fronts less than 140mm (5 ½") will be slabs (Scandia).

Glass frame available with matching step-down profile.