The shallow angle from the shaker profile to center panel give this shallow-bevelled door its name. A slight variation on the Shaker, without as strong of a bevel as Super Shaker, it fits perfectly with project looking for a transitional yet custom look.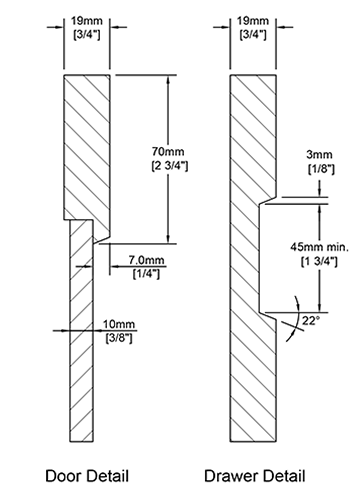 MDF two-piece construction. Square corner, inserted flat center panel. 22.5 degree angle on inside of rail to center panel.

2 3/4" rail and stile width.

Fronts less than 185mm (7 1/4") may have reduced rails and may have a pocketed flat center panel.

Fronts less than 140mm (5 ½") will be slabs (Scandia).

Glass frame available with matching step-down profile.