With added detail to a Classic Shaker profile, the Framed door has square corners and multiple levels of beveling to attract your eye inward to the flat center panel. A timeless look for transitional or traditional designs.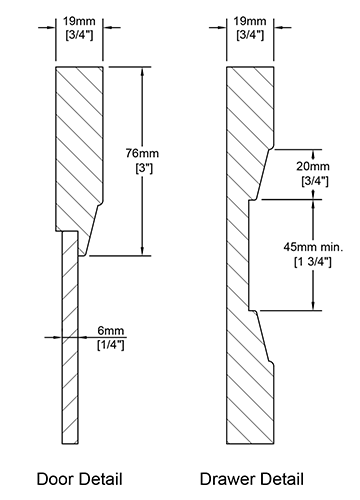 MDF two-piece construction. Square corner, inserted flat panel door with pocketed drawer front. Steep angle detail on inside of rails.

Fronts less than 197mm (7 3/4") may have reduced rails and may have a pocketed flat center panel.

Fronts less than 140mm (5 ½") will be slabs (Scandia).