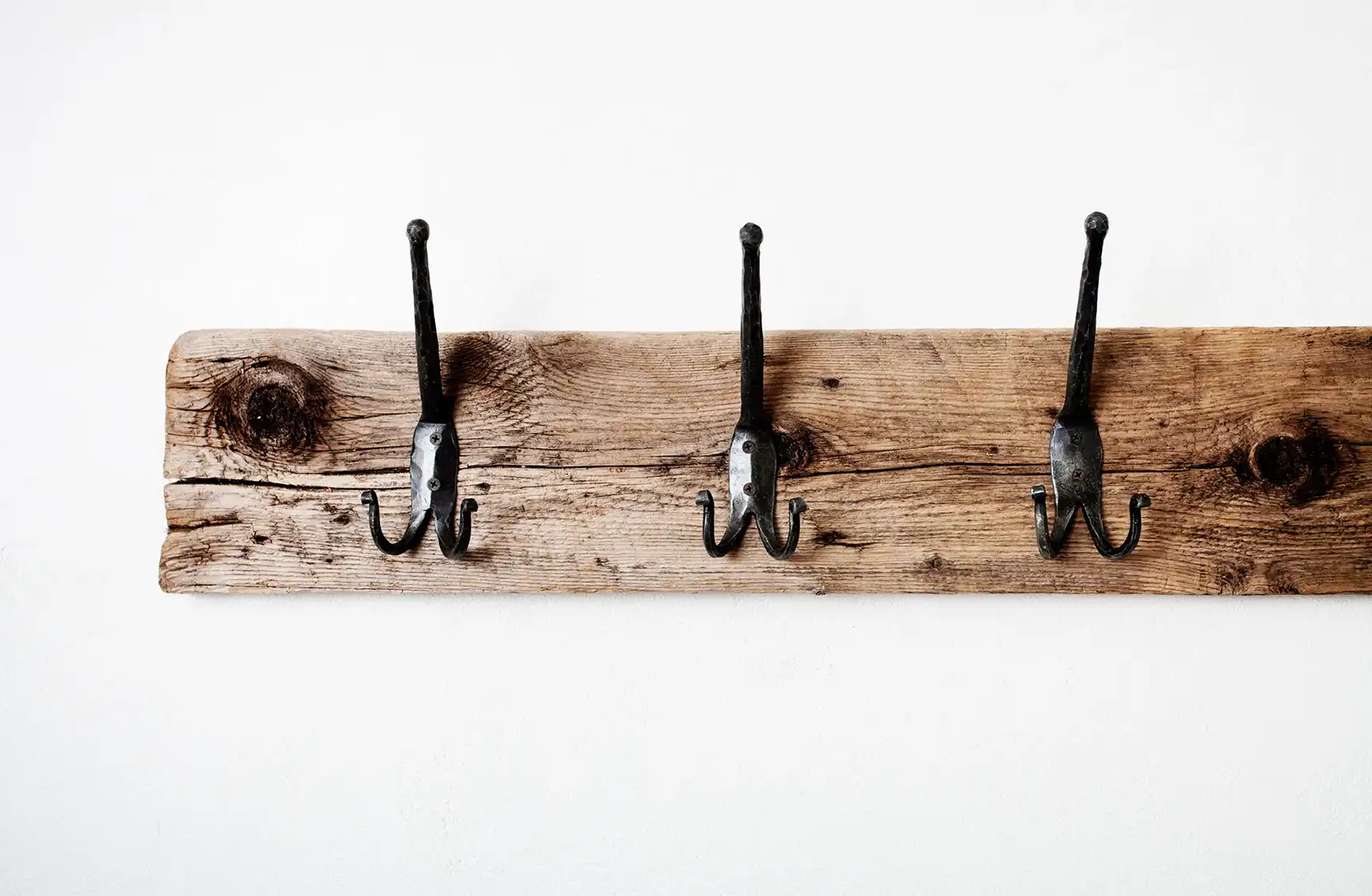 Now that 2020 is behind us and the holidays are over, many of us are looking around the house for something to do. With more time in our homes than ever, it's going to be a long, hard winter – unless you can find satisfying tasks to fill your time. We've got the answer with these fun DIY ideas!
Keep yourself entertained with a DIY home project – or several DIY projects. Beautify your property with new finishes, colors, hardware and fixtures. Improve your home's functionality and boost your quality of life in subtle ways through DIY projects.
---
1. Glam Up Your Kitchen with Cabinet Refacing
Are you tired of the same old look in your kitchen? Make a change. You don't have to install all new cabinets to give your kitchen a facelift. Refacing is one way to make your cabinets look new without the expense. You don't even have to hire a contractor to do the work – you can do it yourself.
Start by measuring your cabinets, then go shopping. You can pick your color, or paint them yourself. Buy your new cabinet doors from a reputable company to ensure long-lasting beauty.
2. Refresh and Refinish Furniture
Old furniture has a way of getting scratched up. Refinishing makes old furniture look like new. Use environmentally-friendly chalk paint to give your old end table or bench an antique look, or try re-staining your old wood chairs to give them a like-new glow.
Furniture refinishing is something that many people do as a hobby, and there's also many small businesses that offer custom furniture refinishing. It's a great DIY home project if you're looking for an ongoing task to occupy your time. Once you've refinished one chair or table, you won't want to stop! Before you know it, everything you own will look like new.
---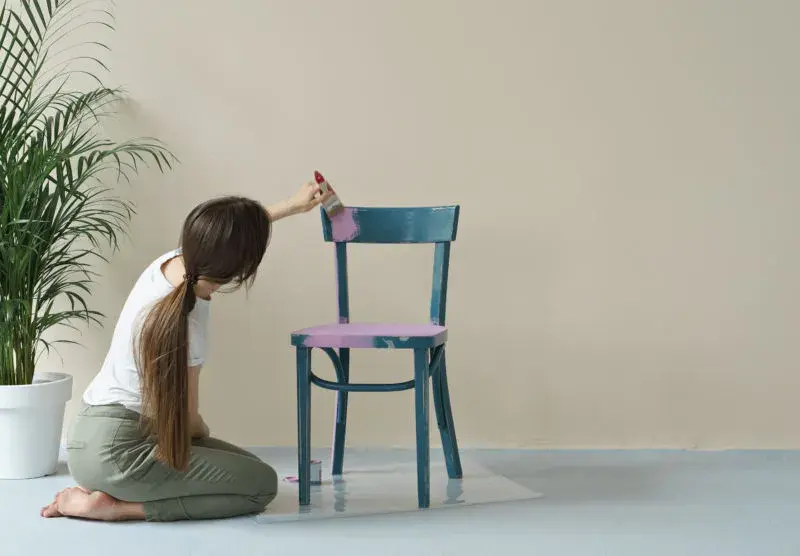 ---
3. Clear Clutter with Floating Shelves
Floating shelves are the perfect contemporary furnishing for improving home organization in 2021. Get clutter up off the floor with your floating shelves. If it's not the kind of clutter you want to see, use attractive baskets to keep it hidden, organized and tidy.
Customize your floating shelves to get the perfect fit and look for your home. With the right tools, you can install floating shelves yourself. They look great in the living room, bathroom, kitchen and so on. Want to make your small room look a little taller and airier? Try installing them near the ceiling. Want a pop of color in your room? Paint them before installing.
4. Create a Wallpaper or Mural Accent Wall
Painted accent walls were very popular a few years ago. That popularity has waned, but recently new types of accent walls have taken their place: board and batten accent walls and wallpapered accent walls! Adding texture to a wall creates an intant focal point in any room.
Board and batten, chevrons, plaid, and abstract accent walls can create a 3D effect and add depth to your room. Paired with a bold or neutral color, you can take a bold stance or play it safe depending on your style. Wallpaper accent walls are slightly more understated but still add focus and a sense of thoughtful beauty to home interiors. Installing wallpaper isn't the easiest of DIY projects, but as far as wallpapering projects go, one accent wall is doable even for inexperienced homeowners.
Check out this step by step explanation of how to create a board and batten accent wall!
---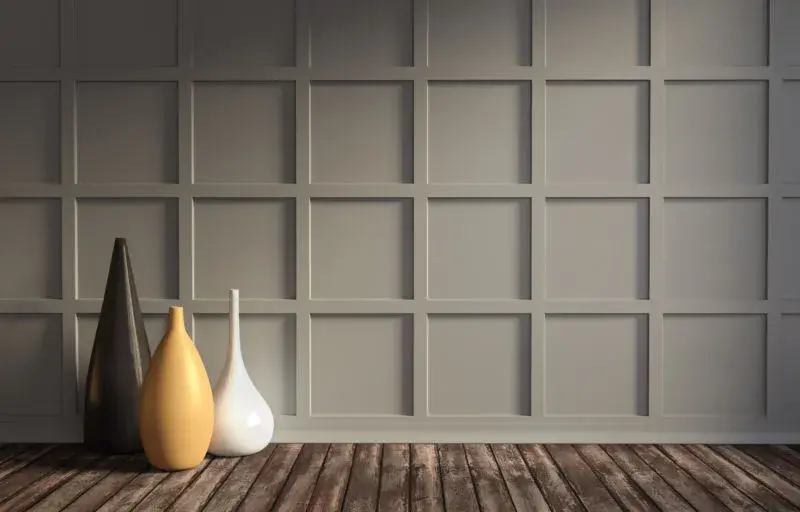 Accent walls can take a variety of shapes, textures and materials.
---
5. Get Creative with Cabinet Hardware
You don't have to completely reface your kitchen cabinets to make them look like new. Replace your kitchen cabinet hardware with something unique like leather pulls, ceramic knobs or modern minimalist handles. This is a relatively inexpensive home improvement project that can easily be completed in an afternoon.
---
---
6. Make Rustic DIY Wall Hooks
Just about anything attached to a board can become a wall hook. Wine corks. Old railroad ties. Even a bent spoon! Find a piece of reclaimed wood, refinish it, attach the hooks of your choice, then install your new wall hook board on a space like the wall of your bedroom or maybe near your backdoor.
DIY wall hooks are convenient, cute and and easy DIY for a rainy afternoon. There are lots of tutorials online that you can follow – just find the one that you like best.
---
DIY wall hooks can be made with scrap wood for a rustic touch.
---
Don't wait. Get started with winter DIY home projects today!
Have fun remaking your space for the new year with these DIY projects. Try a kitchen refresh with all new cabinet doors for your kitchen, or to get started with your custom floating shelves today.