Built with a 45-degree angle from rails and stiles to centre panel, the Super Shaker design has an added flair. The beveled look adds an extra touch of custom in your cabinetry project.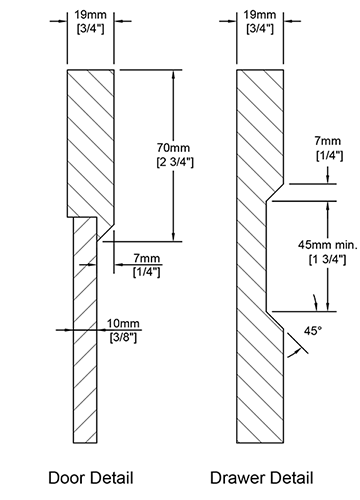 MDF two-piece construction. Square corner, inserted flat centre panel. 45 degree angle on inside of rail to centre panel.

2 3/4" rail and stile width

Fronts less than 185mm (7 1/4") may have reduced rails and may have a pocketed flat centre panel.

Fronts less than 140mm (5 ½") will be slabs (Scandia).

Glass frame available with matching step-down profile.