The classic shaker with an added stepped detail from rails to centre panel. Ideal for designs looking for a classic design style with added detail for their cabinetry project.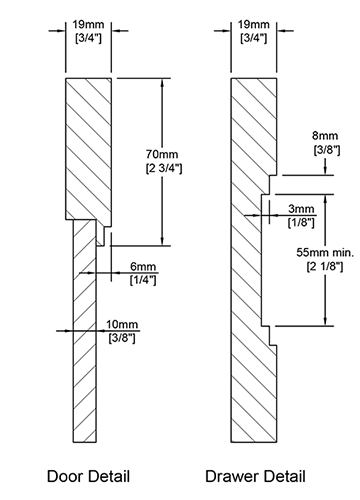 MDF two-piece construction. Tight corner, inserted flat centre panel. Square edge profiles.

2 3/4" rail and stile width.

Fronts less than 195mm (7 5/8") may have reduced rails and may have a pocketed flat centre panel.

Fronts less than 140mm (5 ½") will be slabs (Scandia).

Glass frame available with matching step-down profile.