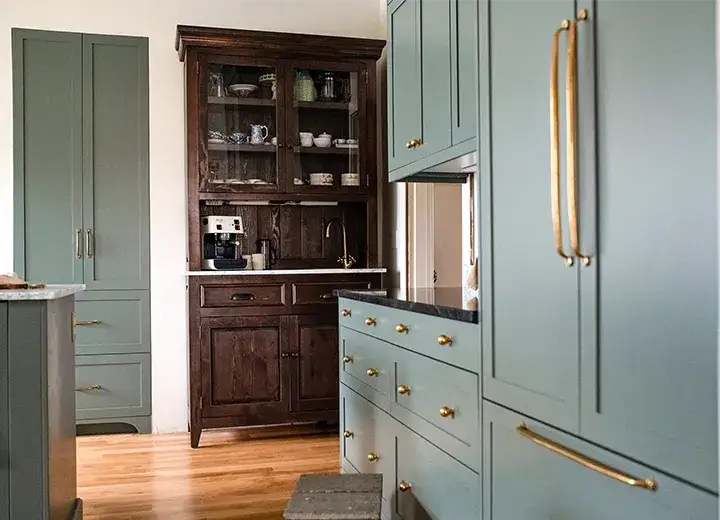 What are shaker cabinets?

Shaker cabinets are profiles that are defined with a "picture frame" look to them – in other words they have a rectangular profile on the front of the cabinet door. Inspired by the simple design style from the 1800s. The profile of the door in cabinetry terms is comprised of rails and stiles – stiles travel vertically, while rails travel horizontally, joined at the corners to make the shaker profile.

How to make shaker cabinet doors?

Our shaker cabinet doors are two-piece shaker doors. Compared to one or five piece doors, two-piece are superior for a custom look, available inner rail profiles, sanding and painting precision, and resistance to warping or cracking at the joints. Two-piece shaker doors are machined from a solid piece for the shaker profile, with a center panel inserted into the cutout. This means no joints at the corners like a five-piece door, which can show cracks in your paint as the door shifts over time. A one piece door means that the shaker profile is routered out from MDF, and doesn't allow for the same precision in detail or sanding due to its construction.