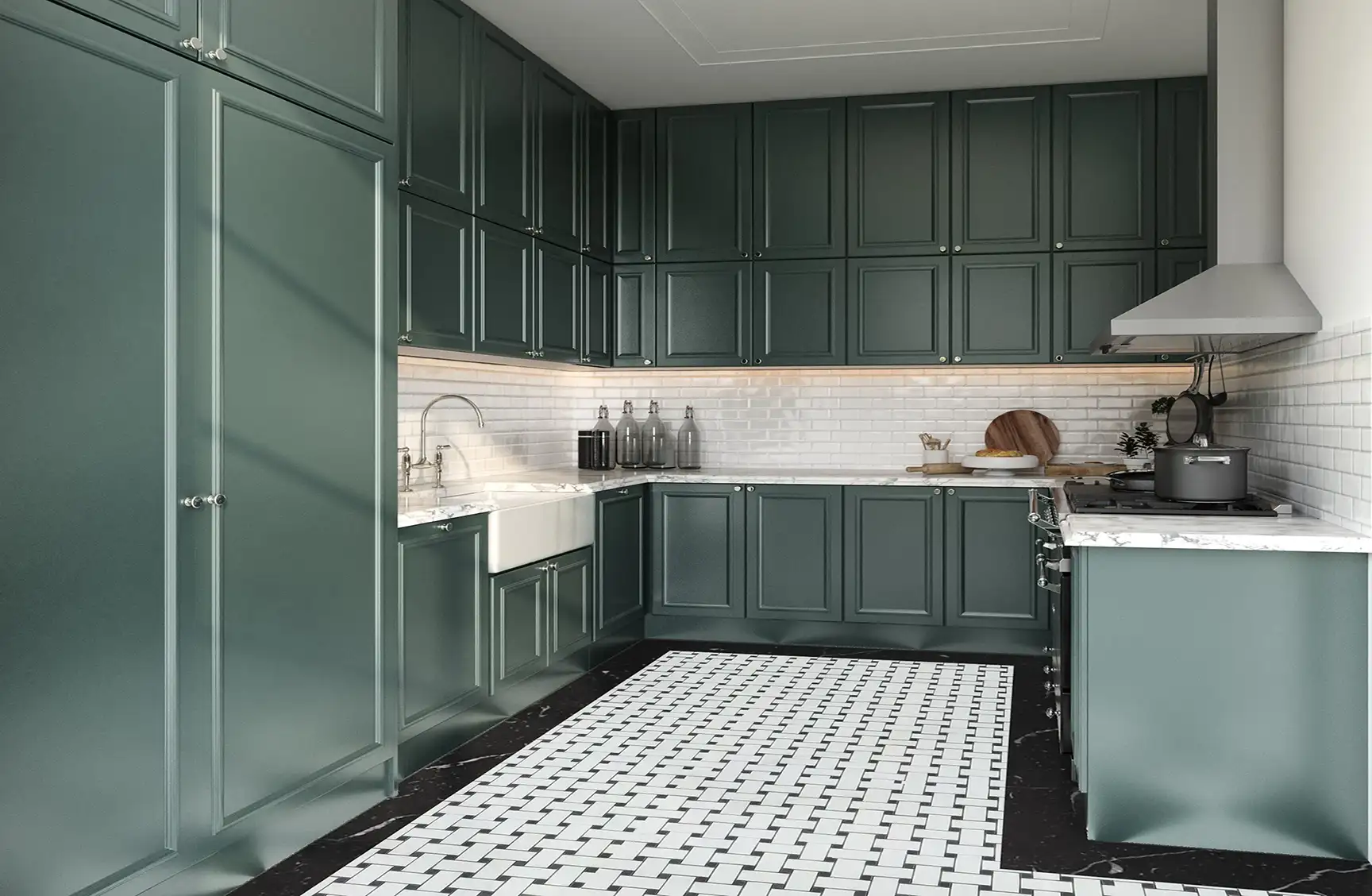 Painted kitchen cabinets are as popular as ever, and for good reason. It seems there's no kitchen fixture or piece of furniture more beautiful than a lovingly painted cabinet. If you were to visit all the kitchens of all the people you know, you'd probably find that modern kitchen cabinet paint colours span a range, from the darkest blue to the whitest white. This range of choices could leave some homeowners feeling a little uncertain when selecting their own cabinet paint colours.
It's easy to feel a little overwhelmed by the idea of painting your own cabinets. Knowing the most popular options, and exploring all the possibilities (including those you might not normally consider for your own home) can have outstanding results.
Kitchen cabinets are more than the sum of their parts. With the right cabinet paint colours, your cabinets can express feelings that are hard to put into words. Say something about yourself and your home through your cabinets. Putting a little thought and creativity into your selection, you'll create an ambiance you'll love for years to come.
---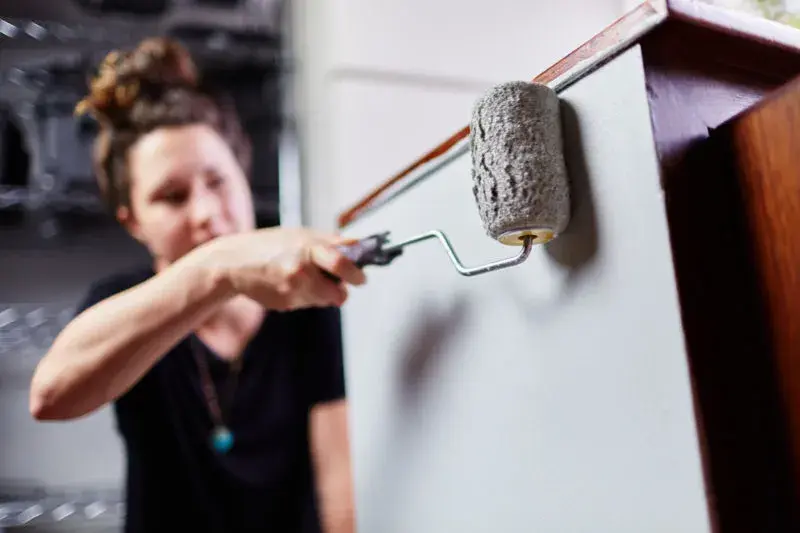 ---
Popular Kitchen Cabinet Paint Colours
Just a few years ago, white was the cabinet paint colour. Today, white remains popular, but homeowner preferences are expanding. Now you could walk into anyone's home and see cabinets painted in any number of colours, from moody green to deep blue, soft grey to powder pink.
Greys in particular are some of the emerging colours that homeowners now prefer. Greys are tasteful, and yet a lovely change over the always popular plain white paint.
Deep blue-grey. This colour is so flexible that it adds a touch of class just about anywhere. For an example of the perfect blend of grey and blue, try a sample of

Sherwin Williams Needlepoint Navy

. It's a combination of moody, thoughtful and elegant. It's timeless, and yet perfectly suited for our current time period.
Deep brown-grey. As an example for this, we chose Sherwin Williams Urbane Bronze. This paint colour is attractive because it's both dark and brooding, while also rich and deep. With hints of deep brown and green, it's rustic, charming and complex.
Faint grey. Think of soft spring mornings just as the sun begins to rise, when whites look more grey than white. That's the kind of grey we're talking about, like Sherwin Williams Repose Grey. It's practical and delicate at the same time, the perfect colour for a sunny kitchen.
Of course, greys aren't the only colour that homeowners are drawn to now. Sage green, mint green, earthy green, olive – homeowners are in love with greens! Some are even saying that greens are the new white. Sherwin Williams Sea Salt, a soft nearly minty green with a hint of something earthy, is a colour we recommend because it's balanced, not too dark, and thoughtful, all at the same time.
Still love white? There's a good reason for that! White opens up the space and makes it feel bright and cheerful. We love Sherwin Williams Snowbound, which is nicely white but has some warmth and depth as well.
---
What Colour Should I Paint My Kitchen Cabinets?
Cabinet paint colours are so flexible it can be hard to pick. The question you should be asking yourself when making your choice is: what kind of kitchen do I really want? Inviting and bright? Fun and whimsical? Modern and minimal? Know your goals, and proceed from there.
Start by selecting some samples from your local paint shop. It's hard to stress how important it is to view samples before choosing the final colour. Paint them large – at least one foot by one foot – and in a location with good quality of light.
You may choose not to paint your samples directly on your kitchen cabinets, if you're worried about making lines that will be visible under the new coat of paint. If this is the case, paint samples on a large piece of cardboard and hold them up to your cabinets throughout the day. Know that the colour you choose may look slightly different on your cabinets, unless the cardboard and the cabinets start off as the same shade.
Watch how the sample colours change as the quality of light changes throughout the day. As light from the sun warms, so will the colour. As night falls and indoor lights turn on, the paint may seem cooler, darker.
---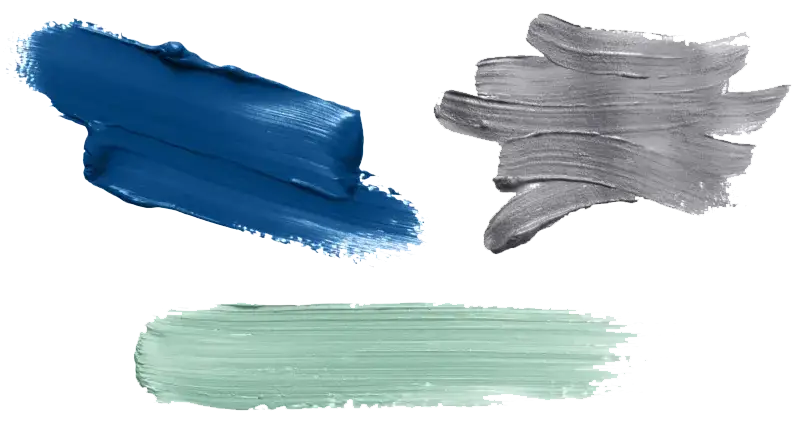 ---
How to Change Colour of Kitchen Cabinets Without Painting?

Painting your cabinets is a process that can take days. You'll need to start by removing all the doors and drawers, and taking off the hardware. You'll need to remove any gloss on the doors, and prime the surface before painting each piece one at a time. It's an enormous amount of work!
Don't Want to Paint? You Can Still Change the Colour.
Order all new doors, drawer faces, panels and trim to transform your kitchen with way less work for you. To complete the look, you'll finish up by painting exposed cabinet frames, and covering exposed cabinet sides with panels. This is far less work, and in the end the finish on the cabinet doors will be even more durable than doing it yourself. Shop Nieu Cabinet Doors products to get started with this process, or check out our online guides to help you choose doors in the right style and size.
---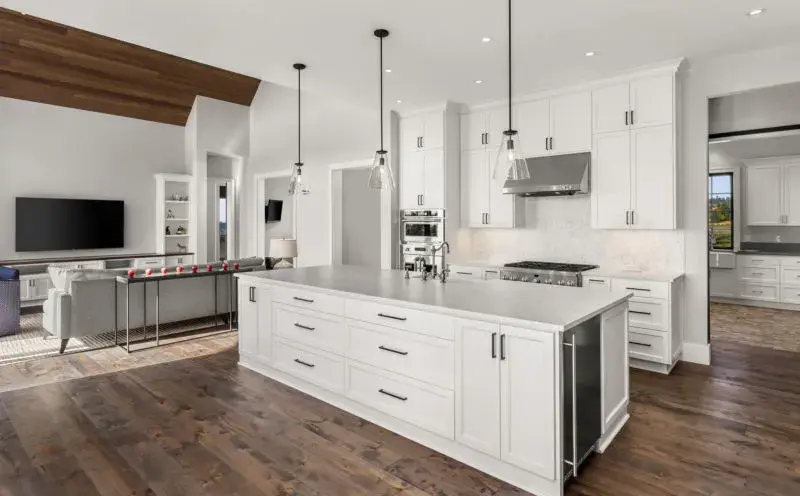 ---
Kitchen Cabinet Paint Colours
2021 will be an exciting year for kitchen cabinets! After years of painting their cabinets white, homeowners are letting down their hair, so to speak, and going with whatever makes them happy.
What's important to know is that colourful cabinets are definitely in vogue. It's important to choose a paint that you can live with for a while. Don't worry about making your kitchen colours too matchy-matchy, by matching your cabinets to the floor to counters. A flexible colour scheme will make the paint of your choice last longer.

Not sure where to start? We've narrowed it down for you.
Deciding on a paint colour is tricky, we know! Using a designer curate palette of on-trend colours, you can rest assured that a new door style and colour will be on-trend in the years to come.
---