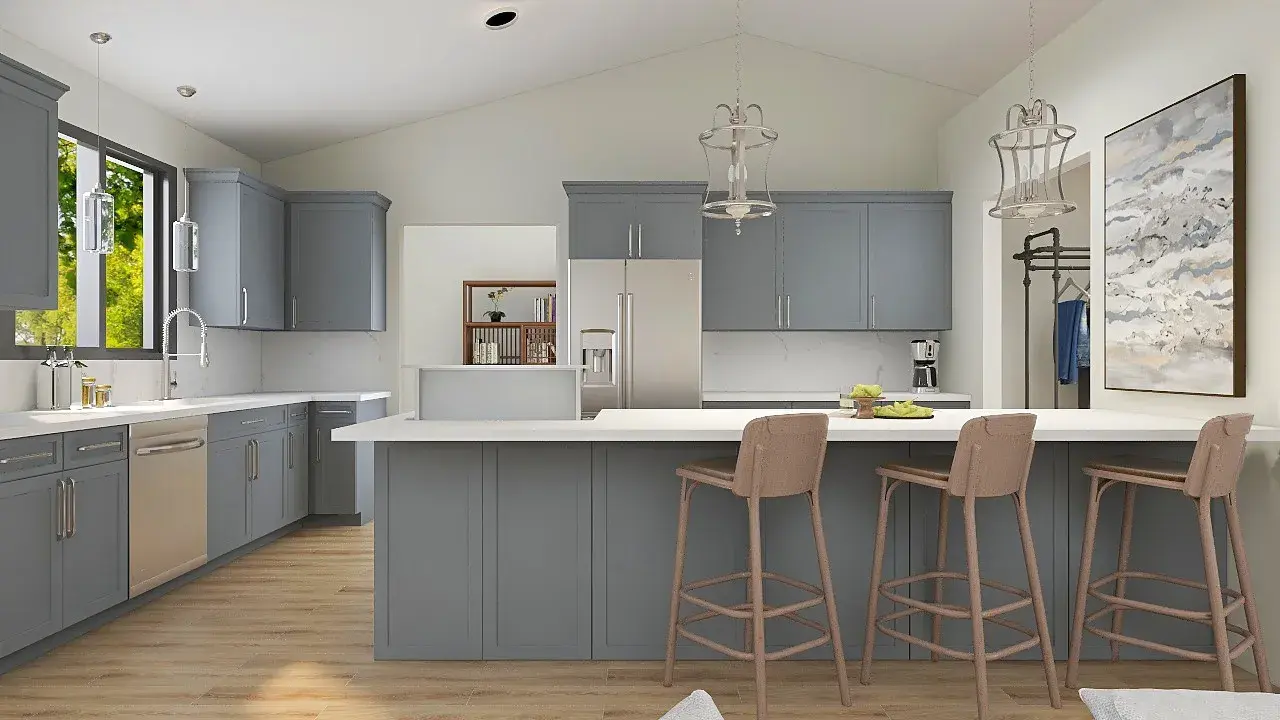 Are you dreaming of a kitchen remodel?

Many people dream of a new kitchen but get stressed thinking of the inconvenience, the cost, and the mess and complications of a large renovation.
Kitchen renovations: the number one room remodel in North America.

Your kitchen is the heart of your home. It's no wonder that kitchens are the number one room to remodel in North American homes.
How does cabinet refacing work?
Refacing cabinets (aka replacing cabinet doors and drawer fronts) instead of renovating your kitchen gives you the update you are looking for while saving 50% to 60% of replacing all your cabinets. For DIYers cabinet refacing is a straightforward process of removing your existing doors and installing new ones in the style and color of your choice.
---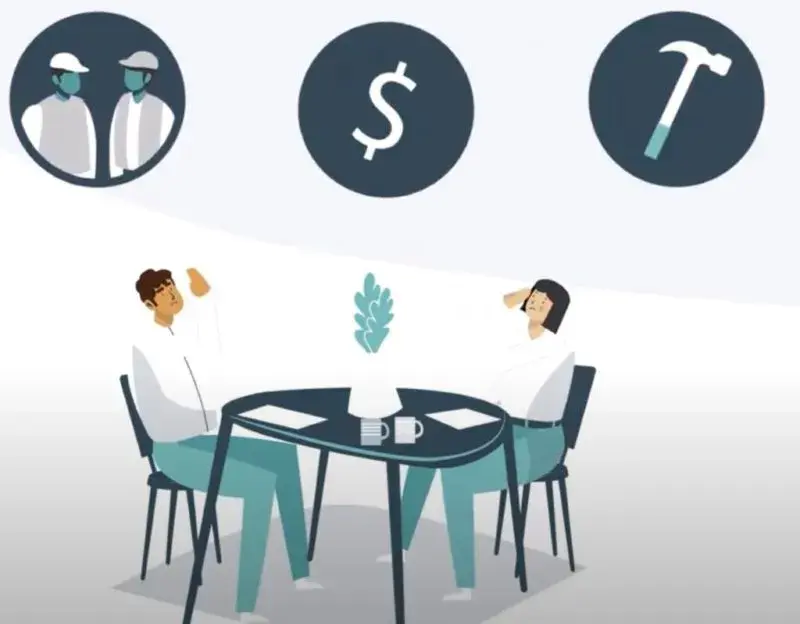 ---
5 Reasons Cabinet Refacing May Be For You:
1. Your kitchen layout is just fine
You don't want to spend money on changing the layout of your kitchen, but you do need a change. Changing the layout and moving electrical, water, gas and HVAC elements is expensive. If your existing kitchen layout works and you see little benefit in changing it, then refacing is for you. By leaving the cabinets where they are and just replacing the doors, you avoid the time and cost (and mess) involved in a larger kitchen remodel project.
2. You have a limited kitchen renovation budget.
Watching home renovation shows can make one feel like they need to spend tens of thousands of dollars to have great kitchen renovation. We get asked all the time "What is the cost for cabinet refacing?" DIY refacing can replace the doors in a small kitchen for as little as a few hundred dollars. When your savings grow, you can replace the countertop and backsplash. No need to do it all at once.
3. You have DIY skills
DIY cabinet refacing is a relatively straightforward process for a DIYer. It can be as simple as unscrewing the hinges on your old doors and attaching the new ones. We have found that most homeowners, however, will replace their old hinges with new soft-close, concealed hinges and perhaps update the knobs or pulls. Adding new drawer boxes, panels, toe-kicks and trim can add to the complexity of a DIY refacing job, but cabinet refacing tools are found in most homes. Screw drivers, a drill and a measuring tape will be the most basic items needed. For refacing jobs involving panels and trim, a circular saw or table saw will be needed. Check out our Nieu Door Guide for everything you'll need.
4. You have countertop blues
You installed a new countertop last year and now the doors look dated. Or maybe you just bought the house and the previous owner had an expensive countertop installed, but the doors are not your style. Countertops, especially Quartz or Granite can account for a large portion of a kitchen remodel project and they can sometimes sink (pun intended) a renovation budget. Rather than replace a new countertop you may be better off leaving the countertop in place and just replacing the doors. Remember, when refacing cabinet doors you can change the color to better suit both your style and the existing countertop.
5. You plan on selling
Time for a move and want to maximize your selling price? Kitchens we are told are what sells a home. Cabinet door replacement can update your kitchen to be on trend, with the knowledge that the money spent may both increase your asking price and decrease the number of days on the market. The added benefit of being able to list your home for sale with a recently updated kitchen will surely attract more home buyers than one with the original builder's kitchen from 15 years ago.
Is cabinet refacing for you?
Cabinet refacing is not for everyone. If you have some bigger layout issues that only a full-scale remodel will fix, and you have the available budget, then go for it! But if some or all of these points sound familiar, a DIY kitchen reface might be the solution you seek. See our How To section and videos for more information on if refacing might just be for you.
It's more efficient and eco-friendly
Tossing perfectly usable kitchen cabinet boxes into the garbage does not feel good. Sure, some areas recycle and make new products from wood waste, but that process can consume a lot of resources like water and electricity. If there is still life left in those cabinet boxes why not let them shine-on with swanky new cabinet doors.
It's more efficient and eco-friendly
Refacing your kitchen can save you 50-60% over replacing your cabinets. To see what your cost for cabinet door replacement might be, use our online order form where you can input your door measurements and generate pricing in real-time. You might be surprised that you can afford both a new kitchen and a family vacation this year!
Conclusion
1. It saves time.
2. It saves money.
3. It transforms your kitchen.
---