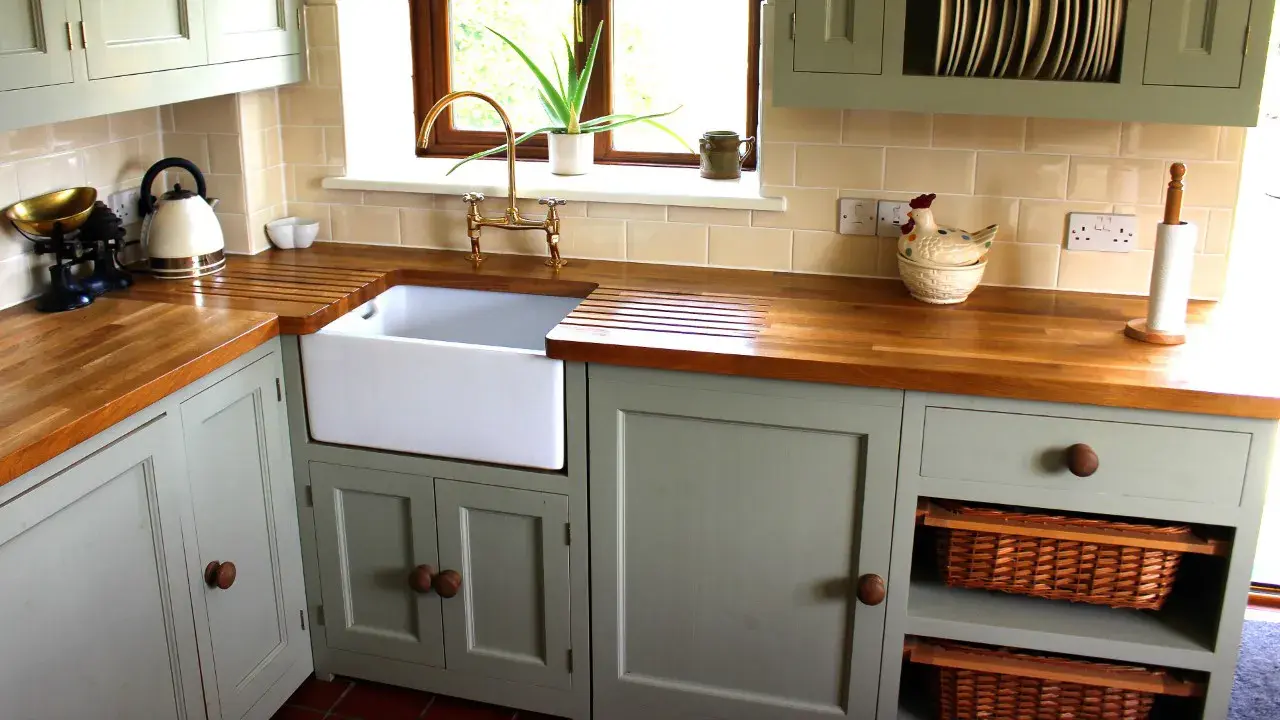 Cabinet Refinishing vs. Cabinet Refacing
Let's explain both approaches.
The kitchen is the number one renovation project in North America. Everyone wants an updated kitchen. Renovating your kitchen, however, can be a daunting task and the options for a makeover are endless and expensive. The high of cost kitchen remodeling often stops the conversation but many homeowners and landlords have come up with creative ways to augment their kitchen's look and feel. Two cost effective options that are often confused and used to describe the same thing are cabinet "Refacing" and "Refinishing" sometimes called "Resurfacing". It can be tricky to differentiate because both options allow for a custom update to your kitchen without having to tear out cabinets, countertops, and tiles. Both can dramatically improve the look of a dated kitchen at 50% or less the cost of a full kitchen replacement project. There are, however, some big differences.
What is cabinet refinishing?
Cabinet refinishing typically refers to working with your existing cabinet doors and stripping off the paint or stain so that you can start fresh with any color you want. The removal or stripping of the existing finish is done with a chemical remover or lots of sanding, or a combination of both. Once the doors are properly prepared, they can then be stained or painted in the desired color.
5 Tips for Kitchen Cabinet Refinishing
Light to Dark is Easier. Going from a light cabinet color to a darker one is usually easier, and a door with lots of detailed edges will require significantly more prep than a modern, flat front door.
Time commitment. Take your time with the process. Improper preparation, paint, or tools can make the project frustrating and the results less than ideal. Slow and steady with the right products will make cabinet refinishing last. Prep and patience are your best friend when refinishing, but if you're working long hours and have busy weekends, refinishing can be a challenge.
Thermofoil won't work! If your doors and drawer fronts are thermofoil (the ones with the vinyl wrap that tends to peel when exposed to heat) or laminate, then refinishing won't work. Refinishing requires that your cabinet doors be wood or MDF. Wood and MDF are porous, so they will accept paint and stain and allow for the top layers to be sanded away in order to receive fresh paint. Paint does not adhere well to vinyl or laminate doors (this isn't to say that it can't be done) but you will likely be disappointed in the results.
Re-styling is not an option. If you want to change the style or profile of the cabinet doors. Refinishing doesn't allow you to change the style profile of the door, only the color, meaning you'd better like the style you've got! No matter what color you paint your arched, raised panel doors, they won't look modern.
Details, Details. Careful painting with a roller or sprayer, sanding between coats, priming, taping off edges and walls… if this sounds like your worst nightmare then refinishing is likely not the home improvement project for you to tackle.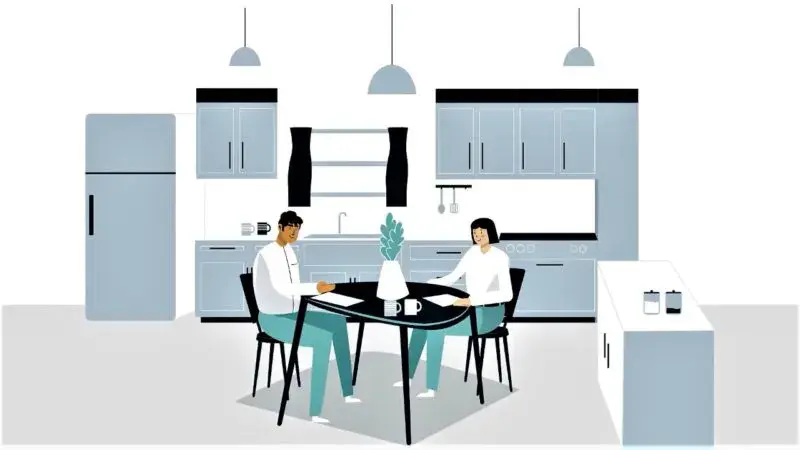 What does cabinet refinishing cost?
Costs can vary for refinishing, with the big variables being 1) the size of your kitchen, and 2) labor. As a DIY project, you may get an average sized kitchen done for as little as a few hundred dollars of material in addition to your sweat equity. Hiring a professional will result in a better finish but will cost significantly more. Since they will likely take your doors to their shop for the sanding and chemical stripping steps, you get to avoid both the mess and odor involved in refinishing cabinet doors. While it is like answering "How long is a piece of string?", DIY refinishing projects are definitely much cheaper (as in 50% or less of a typical cabinet replacement).
That said, the time commitment and logistics of a refinishing project often turn off would be DIY enthusiasts. Some people ask "What are my alternatives to refinishing?" Before you give up you might want to consider Cabinet "Refacing".
What is kitchen cabinet refacing?
Cabinet refacing is a kitchen makeover that involves removing your existing cabinet doors and replacing them with new ones. It sounds like a simple DIY project, but there can be more to it. If you are happy with the color of your kitchen then it can be as simple as removing and replacing the cabinet doors in a matching color. However, if you want to change your kitchen to a new color, then the project becomes a little more complex. If the exterior of your cabinets are maple and you really want a white kitchen then you will need to reface the exterior of the cabinet boxes. After removing all the doors, you can update the color of the exterior of your cabinet boxes by either painting them to match your new doors, applying a laminate veneer to the exterior of the cabinets or using a combination of paint, veneer, and custom panels to reface the cabinet exteriors.
Is cabinet refacing for everyone?
Cabinet refacing can be for everyone, but if you are making major changes to the layout of your kitchen that involves replacing your existing cabinets then it may be worthwhile to order entirely new cabinets and doors. If you are happy with your layout and are interested in a cost-effective way to update your kitchen cabinets, then refacing may be the answer. Whether installed by a professional or a handy homeowner, cabinet refacing can deliver the updated look you want at a budget that makes it worthwhile.
Five reasons to reface your kitchen:
You are happy with the layout of your current kitchen.
Your budget is limited.
You have some basic DIY skills and some extra time on your hands.
Your countertops new and making your doors look dated.
You are planning to sell your home and need a quick kitchen overhaul to maximize price.
---
What does kitchen cabinet refacing cost?
Just like refinishing, the cost of cabinet refacing can vary depending on the size of your kitchen, door style, and if you DIY or hire it out. Professionals make it easier but add to the cost but as a DIY project you'll need some basic carpentry tools and equipment to get the results you want. Doors for a smaller kitchen can cost anywhere from $500 and up. The good news is that no sanding or chemicals are needed for a basic DIY cabinet refacing project.
Are you wondering "Is it cheaper to replace or reface cabinets?" or "How much do I save refacing cabinets compared to buying new cabinets?" A full kitchen remodel is costly, messy, and often inconvenient, and often not necessary! Cabinet refacing offers an inexpensive way to quickly get that kitchen remodel done, without the waste of buying all new cabinets. If cabinet painting sounds like fun to you, refinishing is your other kitchen remodeling option to get a quick and low-cost "new" kitchen.
Conclusion
The verdict: it's mostly a personal decision. On one hand, if you're willing to put in the work to save on cost, refacing or refinishing can be a simple and fast solution to your kitchen cabinet woes. On the other hand, if there are larger issues with your kitchen's layout or function, new doors or painting your existing doors and drawer fronts won't solve the problem.
Whether refinishing or refacing your cabinets, either process can be done as a DIY kitchen makeover. You can dramatically update the look of your existing kitchen without having to spend big on new cabinet boxes, or have to wait several months and cook on the barbecue. Whether you plan to sell or are updating to love the space you are in, a fresh-looking kitchen is sure to make that morning coffee taste even better.
---